About Us
At California Preschool Brokers, we bring a unique combination of skills to the buying or selling table. With years of experience in mortgage banking, finance and real estate, we've built an in-depth knowledge of the property purchasing process. We're excited to leverage our solid real estate background within the preschool niche.
Standard property transactions are already complex enough, and when they involve private preschools there are countless additional factors to consider. We have many years of firsthand experience owning, managing, selling, and buying preschools, and are intimately familiar with the nuances of the industry. Whether you're considering in investing in a preschool or you're ready to sell your property and transition to your next venture, our guidance and insights can help ensure a seamless and profitable experience.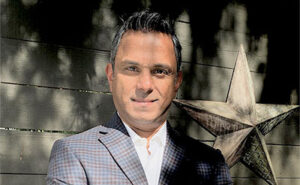 Lalin De Soyza
Lalin De Soyza has built a stellar reputation as an effective customer advocate in both the California real estate and mortgage industries. After earning his BA in business administration and economics from California State University, Los Angeles, Lalin began his career as a pricing analyst in the capital markets division of Weyerhaeuser Mortgage Company. Recruited by Countrywide Home Loans to manage credit risk, quality assurance, market research and finance, he learned to assess the creditworthiness of individuals and corporations with an great degree of accuracy.
After working in the treasury department at Walt Disney, Lalin spent seven years as a vice president of credit risk management at Indymac Bank. His robust professional background provided a strong foundation for Trulending Mortgage. Why co-found a mortgage lending company? "It's very rewarding," Lalin explains. "For instance, it feels great to help a young couple refinance their home and save $550 a month on their monthly mortgage payment-that's a savings of $198,000 over the 30-year life of the loan. They can send their kids to college on the money they saved, and for me that's very gratifying."
Something else that has been gratifying is the specialty he developed for many years: buying and selling preschools in the Greater Los Angeles Area. Over the years, Lalin gained in-depth knowledge of all aspects of managing, marketing, improving and selling preschools. His skills range from managing successful preschools to increasing enrollment at new or struggling facilities. In fact, he became so experienced at it that he launched California Preschool Brokers (CPB) to help buyers and sellers complete mutually beneficial transactions.
Lalin's advice to anyone considering a career in the real estate and childcare industries: "Think through the implications of what you're promising, and don't make promises you can't keep. My customers know they can take my word to the bank."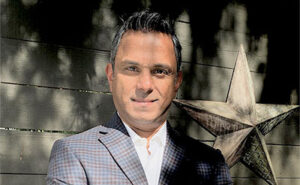 Lalin De Soyza
CA BRE LIC# 01842162
Phone:
(626) 888-9272
Email:
[email protected]
Fax:
(626) 628-9696
Address:
California Preschool Brokers
225 South Lake Ave 3rd Floor
Pasadena, CA 91101
United States
Get the most recent listings & updates